CUSToMER SERVICE SOLUTIONS

Flexible solutions for your needs
Today, a good customer experience and customer service are more important than ever. Customer service has gained greater importance within companies as a result of an increased focus on the end customer. As a customer service manager, the demands have also increased, and in addition to availability, response time, quality, and customer satisfaction, new key performance indicators have emerged. Which ones are really the most important and have the greatest impact on your customers?
We are experts in customer service and offer flexible solutions through staffing, recruitment, and outsourcing. With our solid experience and range of services, we can tailor a solution that suits your needs. By improving both the quality and efficiency of your operations, we help you strengthen both your brand and customer loyalty. Our goal is for you to feel completely confident that we take care of your customers in the best possible way.
We work with well-known clients in both B2B and B2C across a variety of industries. Contact us to learn how we can help you succeed by creating the customer service of the future!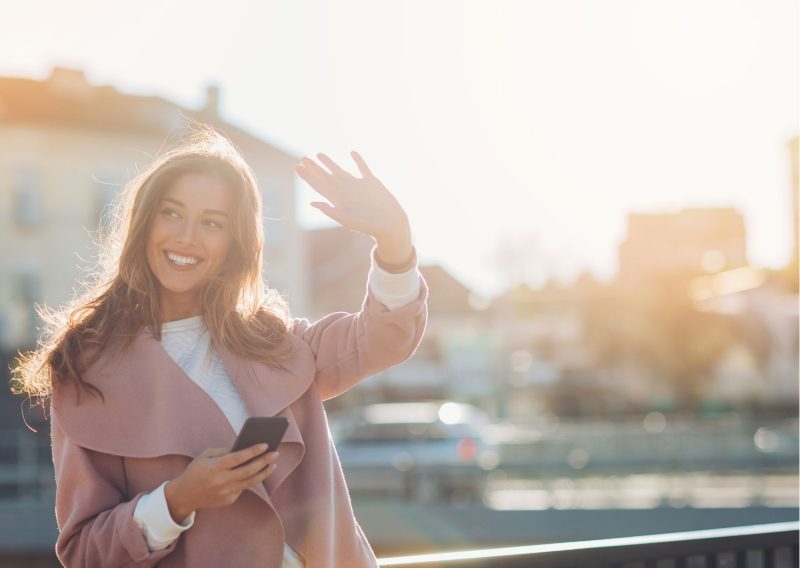 WHEN YOU NEED THE EXPERTISE
Whether you need a consultant, expansion of your department, or someone with the skills to lead and develop your customer service, we can assist you. We manage and consult our clients daily in their competence needs.
Result-oriented Customer Service
Barona offers organizations with high demands a partnership where we address customer service needs regardless of the sourcing strategy chosen by the company. We assist clients who have a clear in-house strategy with elements like training, system support, recruitment, staffing, and strategic advice. Here, your company takes responsibility for the production outcome, and we support where you feel you need expert guidance.
For companies seeking result guarantees, such as continuously guaranteed sales results, high Net Promoter Scores (NPS), and guaranteed service levels, we offer outsourcing. In this context, we provide guaranteed goal fulfillment through clear and guiding pricing models. In an outsourcing relationship with Barona, you gain strategic advice as well as the ability to navigate changes like digitalization and AI development in a secure manner. The business relationship is built on close dialogue where customer service delivery is closely linked to your company's overarching objectives, and clear result management is present. Our unique data-driven customer development model, supported by advanced technology such as Speech Analytics, provides clear customer insights and assists your company in evolving beyond the customer service organization.
We collaborate with well-known clients in both B2B and B2C across various industries. Reach out to us to hear how we can help you succeed by creating the customer service of the future!
Explore the options:
Recruitment
Barona's recruitment process is tailored to your needs. We offer smooth and flexible service to help you make the right decisions.
Staffing
Through Barona's extensive candidate network, we can quickly find the right employees for both long-term and short-term needs.
Outsourcing
Barona's comprehensive outsourcing services make your business more flexible and cost-effective. You focus on your core business while we take care of what we do best.
Digital Training
Maximize development and efficiency with flexible, digital training through Barona.
Consultation
Consultation & additional services – customized solutions for your success.
International Recruitment
With over ten years of experience in international recruitment, we create sustainable solutions to meet local skill shortages.
Recruitment in Customer Service and Support
As a recruitment company, we have a unique advantage in finding the right candidates by utilizing advanced system support in our recruitment process. We emphasize competency focus and our extensive experience in recruiting personnel within customer service and support gives us deep knowledge of these profiles.
We continuously handle multiple ongoing recruitment assignments and also operate our own outsourcing business. This means that our candidate network is extensive, which provides us with an excellent starting point for finding the exact profile your company is seeking.
We take pride in our abilities and expertise in matching the right candidates to the right positions in customer service and support. By leveraging our experience and extensive network, we can optimize the recruitment process and ensure that we identify the most suitable candidates for your company's needs.
Allow us to help you find the right candidate and build a strong and efficient customer service and support department. We look forward to collaborating with you and delivering a successful recruitment solution.
Staffing in Customer Service and Support
Utilizing staffing solutions can bring several advantages to your organization. This could involve spreading costs, reducing uncertainty around permanent hires, and creating scalability to manage situations like peak seasons, campaigns, or organizational changes.
When you choose to staff with consultants from Barona, you can be assured that you gain access to the right expertise well-prepared to provide your customers with the best possible service. Our consultants undergo service training before being assigned to ensure they possess the right skills and knowledge.
We understand the importance of delivering exceptional customer service consistently. By investing in service training for our consultants, we ensure they are well-equipped to meet your customers' needs and expectations. This includes having proper communication skills, problem-solving abilities, and being professional and engaged in their work.
By staffing with our skilled consultants, you can benefit from their specialized knowledge while obtaining the flexibility and scalability needed to handle changes in your operations. We are proud to offer you a quality staffing solution that helps you deliver outstanding service to your customers.
Outsourcing of Customer Service and Support
Barona has a rich history as an outsourcing partner across various industries, which has granted us in-depth expertise to provide competitive prices and cost-effective solutions. By collaborating with us, you can save on operational costs and optimize your operations.
We understand that every organization has unique needs and goals. Therefore, we strive to offer tailored solutions that align with your specific requirements. By working closely with you and being transparent in our operations and communication, we can create long-term partnerships that benefit both parties.
Our focus goes beyond merely making your customer service function. We are committed to developing your organization towards greater profitability and higher customer loyalty. With our combined expertise and experience, we can work together to enhance your profitability through streamlining processes, improving the customer experience, and enhancing your competitiveness in the market.
We are convinced that by choosing us as your outsourcing partner, you will benefit from our expertise, flexibility, and cost-effective solutions. Let's work together to create a successful and profitable future for your organization.