BANK & FINANCE
Are you in need of a Financial Assistant, Payroll Specialist, Accounting Economist, Purchaser or Controller?
Barona appoints hundreds of economists annually and has extensive knowledge in financial recruitment. Our process is fast and efficient, largely thanks to our wide network, targeted marketing and our large candidate database.
Right now, we are facing a shift where more and more in the society is being automated and digitized. As new roles take shape and competency needs can arise rapidly, having the right skills for the right needs, at the right time is crucial. Whether you need assistance in hiring a new employee or strengthening your team for a limited period, we can offer a solution that suits you.
Barona Finance matches the candidate's skills and drive with the company's vision and culture. We are responsible for developing a detailed requirement profile to create a comprehensive image of your company, enabling a meaningful match for both candidate and company.
AI TECHNOLOGY IN THE FINANCIAL SECTOR

Take me to Spotify🚀
BARONA TALKS – FINANCE
Is it possible to create a relevant budget 12 months ahead, or will the annual budget become outdated just a few months into the new year?
We live in a world where pandemics, wars, and energy crises can turn everything upside down. Are there other or better ways to work with financial planning and monitoring? We want to discuss and challenge old patterns and behaviors!
BARONA TALKS is hosted by Interim CFO Marcus Glantz & Barona's Head of Accounting Anna Hane, who discuss "The Existence or Non-Existence of the Budget."
During this half-hour, topics such as:
Why does a budget have such a prominent place in many organizations?
What other ways are there to work with financial planning and monitoring?
How can the finance department support the organization when conditions change rapidly?
A Secure and Efficient Process
Tests: As support in the recruitment process, Barona uses personality and skill tests specifically designed for financial services. These tests map out job seekers' work personalities, motivational factors, cognitive abilities, and cultural suitability. Test results serve as a supplement and guide during the interview session. Naturally, as the client, you will receive test results and interview reports before your initial meeting with the candidate. Barona also offers tests that can be used for team development and internal personnel changes.
Through Barona, you get a secure and efficient process from start to finish and a guaranteed positive candidate experience!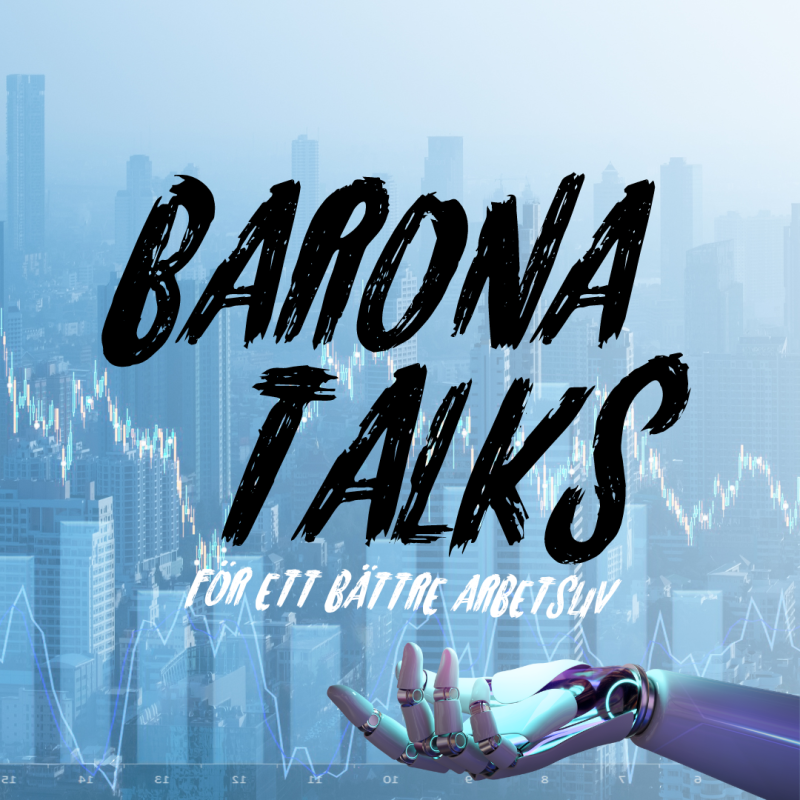 AI TECHNOLOGY IN THE FINANCIAL SECTOR

Do you want to know more about AI and the finance function? Listen to Barona's podcast together with snowfox.ai here👇🏼