STAFFING
We create flexibility with tailor-made staffing solutions
Staffing is a flexible solution to bring in exactly the extra resource you need. It means that the personnel are employed by Barona but work for you as the client. Staffing is an excellent solution for covering temporary needs or when you are unable to hire directly. We are experts in optimizing personnel resources and schedules during varying workloads. Through our extensive candidate network, we can quickly find the right employees for both long-term and short-term needs.

At Barona, we understand the importance of flexibility and create tailor-made staffing solutions to meet our clients' needs. With our staffing solution, you can benefit from having the personnel employed by us at Barona while they work for you as the client. This means you get access to competent and reliable personnel without having to handle the hiring process.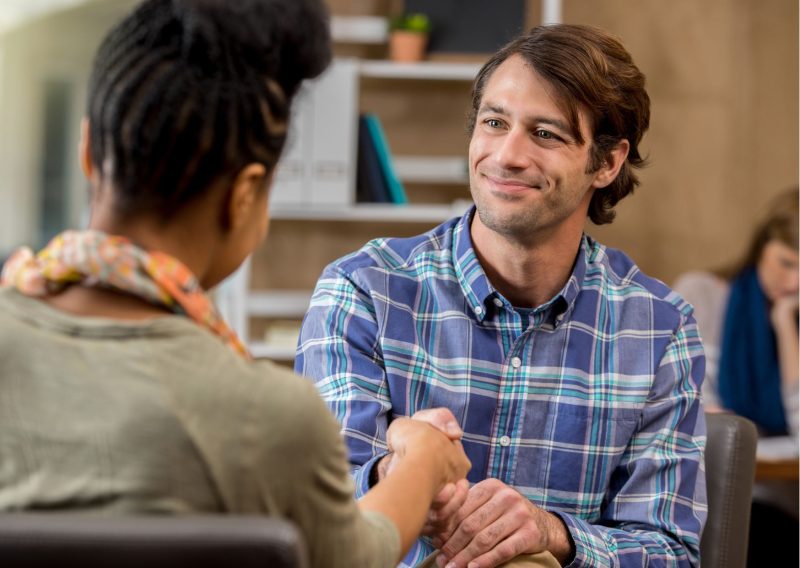 NETWORK OF QUALIFIED CANDIDATES
By leveraging our extensive network of qualified candidates, we can quickly find the right employees for both short and long-term needs. We match their skills and experience to the role and ensure that they fit into your work environment and company culture. Our goal is to make it easier for you by offering reliable and flexible staffing solutions. We take care of all personnel administration, including salaries, insurance, and other administrative tasks, giving you more time to focus on your core business.
Whether you need temporary support or want to explore long-term staffing opportunities, you can rely on us to deliver tailored solutions that fit your unique needs. Contact us today, and we will help you create the flexibility you need to drive your business forward.
How does staffing work?
We take over the employer's responsibility
Staffing means that the consultant is employed by us, and we take on the full employer's responsibility. A consultant manager at Barona becomes the employee's closest manager and also your contact person. In other words, you get help with aspects such as personnel responsibility, salary administration, development, and follow-up. At Barona, we take the consultant's well-being and development very seriously, and all employments are naturally regulated by a collective agreement.
We usually have monthly follow-ups with our consultants and customers, and as our ways of working are not set in stone, they are continuously evolving and changing. Sometimes more follow-ups are needed, and sometimes fewer are required.

Benefits of using Barona as a staffing partner
We adapt to your needs
We always offer our customers the help they need for each recruitment, whether it's about temporary or more long-term solutions. Employees can either be recruited directly to your company or be employed through us. We are familiar with the most effective recruitment strategies and are happy to share our knowledge.
Effective marketing
Recruitment is an excellent way to grow your company. In many industries, there is fierce competition to attract top experts and talents. A well-targeted marketing campaign is an effective way to create attention and spread a positive image of growing and hiring new talents
Specific industry expertise
When you turn to Barona for help, you will always have contact with an expert in your field. All our recruiters are specialized in a specific industry and have personal work experience in the area where they recruit. We place great importance on speaking our customers' language.